Extended Provision
Pupils can access provision from 8am to 6pm here at Broadwater Down Primary School.
Breakfast Club
Breakfast Club is open every day from 8.00 a.m. during term time. The Club is organised and run by our own skilled staff, Mrs Catherine Clayton and Miss Sam Pooley. In addition to providing a healthy breakfast for those who attend, the club provides a variety of activities including homework support, games and art and craft. The cost of our Breakfast Club is £2.50 a day.
Squirrel Club
Welcome to our up and running web page! We hope you'll find it useful.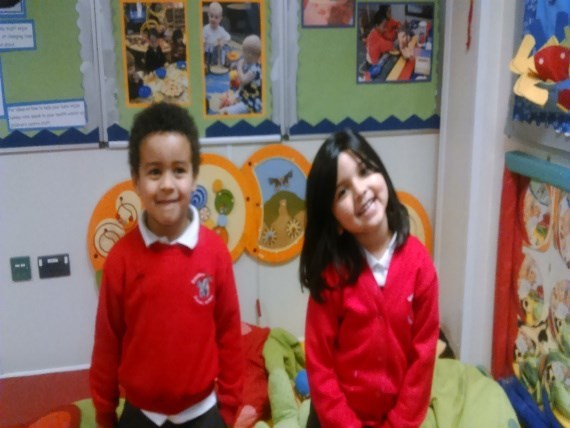 We trust you've all had a super start to the new year!
With spring on its way, we're looking forward to making use of both Broadwater Down School and
The Ark outside area(s). A few changes on the horizon-please read below.
Children in squirrel club are enjoying having their own creative space in the Ark Children's Centre. We often still use the fantastic grounds of the school so children are able to let off steam at the end of a busy day.
We have great new resources supplied by the school to keep our squirrel club members minds happy and stimulated and try to go outside to use our fantastic grounds when the weather allows.
As always, we welcome suggestions, so please feel free to contact us.
Many Thanks
Mrs C Woods (Manager) & Mrs B Seymour (Deputy)
Session Times: Session 1: 3.15-4.30pm, Session 2: 4.30-5.15pm, Session 3: 5.15-6pm
Session Fees:
| | | |
| --- | --- | --- |
| Timing | Cost for session | Cost for pupil attending a school club until 4.15pm |
| 3.15pm – 4.30pm | £4 | |
| 3.15pm – 5.15pm | £7 | £3 |
| 3.15pm – 6pm | £9 | £6 |
.
*Please Note: A late fee of £2.00 is charged if you are 10 minutes late collecting your child, a further 50p per 10 minutes after. If after 6pm, this charge is £2 per 10 minutes. In all circumstances we must be notified by phone, on 07999 891 736, from 3-6pm, or via the School Office, from 9am-3pm on 01892 527588.
Upcoming Events
Please inform us as early as possible if you do/do not wish for your child to attend squirrel club or you wish to adjust times your child attends club.
Please use the links below to notify us of any change in hours.
* Please note if you do not notify us, you will be charged for session in full.