The Over and Above Club runs on a weekly basis and children are chosen who have gone 'over and above' with their learning, attitudes or behaviour. It celebrates excellence and 'being the best we can be'. Children enjoy a drink and a piece of cake whilst they talk to each other about their week and their learning.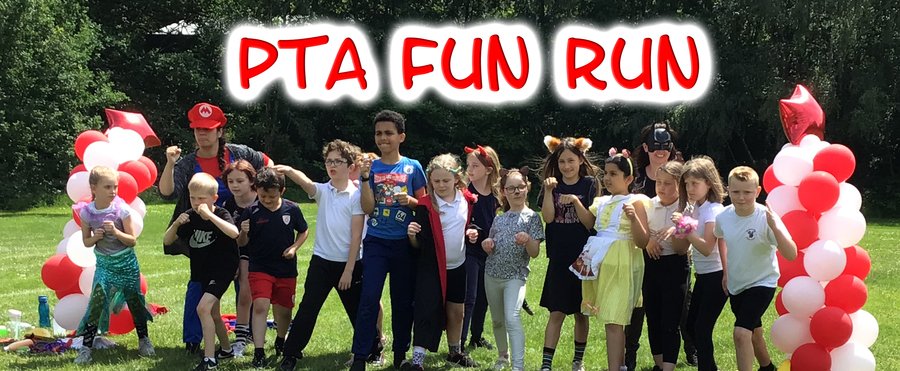 The PTA Fun raised over £1,800
Blessed with glorious sunshine, a Kind of party atmosphere took over as each bubble headed out to their fun warm up and run around the school field. We saw amazing costumes from both children and staff.
Thank you to all those kind family members, distant relatives and neighbours who sponsored the children. The support and generosity shown by the school community meant that we were able to raise over £1,800- a phenomenal amount!
The PTA Team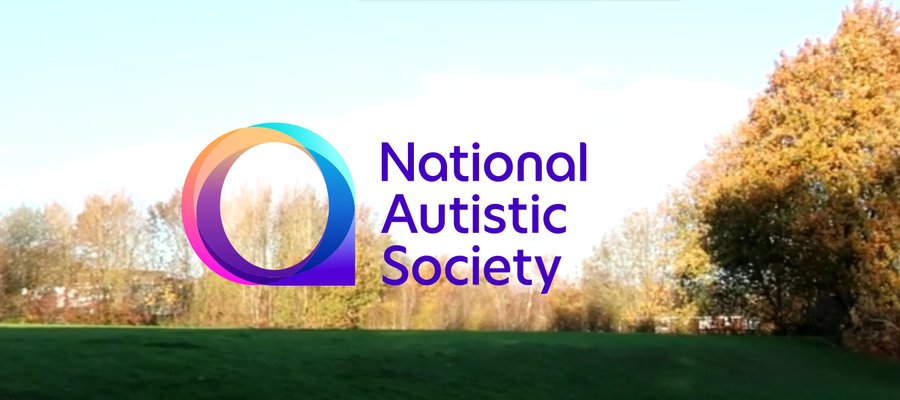 Owl Class raised £914.36 for the National Autistic Society .
Owl Class challenged themselves to walk the distance from school to Paris, which is approximately 180 miles, and gave themselves three walking slots over the week to complete it.
They calculated their miles into laps and worked out that they needed to walk, or run, 60 laps of the school field (each!) to make it there.
On the last day before Easter, and after calculating their laps, they realised that they were three laps short! So, leading them to success in the last few minutes of term 4, three super members of Owl Class took to the field to run a lap each and were welcomed back to a whole class applause, for giving the one last push they needed to get us to Paris!

They are delighted to announce that after collecting all of the money from our sponsored walk and teaming this with the money raised from the 'Home Clothes Day' and the KS2 book sale, Owl Class have raised £914.36 for their charity!
You can donate and find more out about the charity, and the amazing support they give to autistic people here:
Lamb Visit To Broadwater Down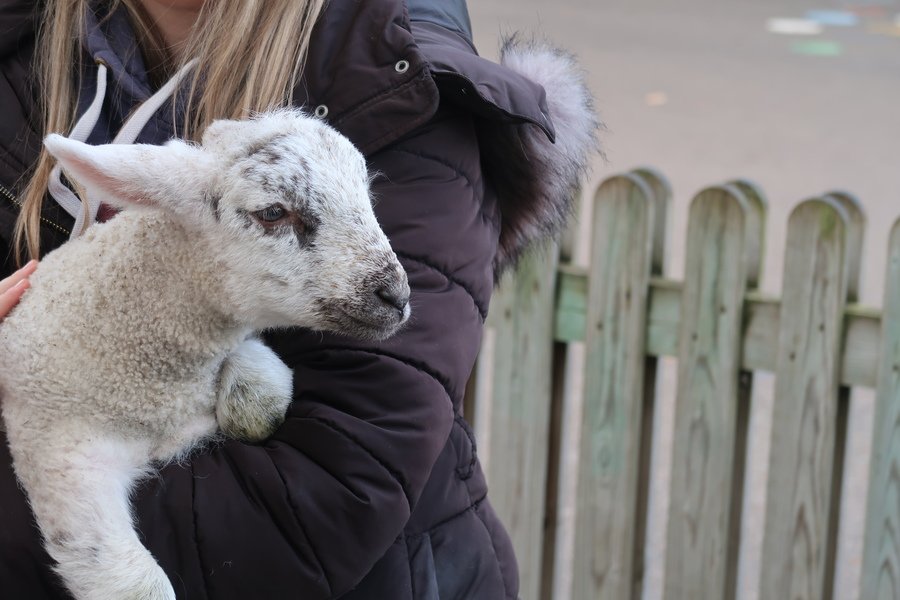 KS1 were incredibly lucky to get to meet this lovely lamb. They were all able, if they wished to, stroke the lamb and ask questions about lambs and the farm that it came from.
Plant A Tree For The Jubilee
This year we celebrate Her Majesty The Queen's Platinum Jubilee. The Queen's Green Canopy is a unique tree planting idea created to mark this event by planting a tree in honour of Her Majesty. The trees were given to us by Tunbridge Wells Borough council and will be marked on the official Queen's Green Canopy map. During Forest School, Year 5's have been planting the trees that the school have received for this event. The trees from this event will benefit future generations and be a legacy to honour Her Majesty's 70 years of service.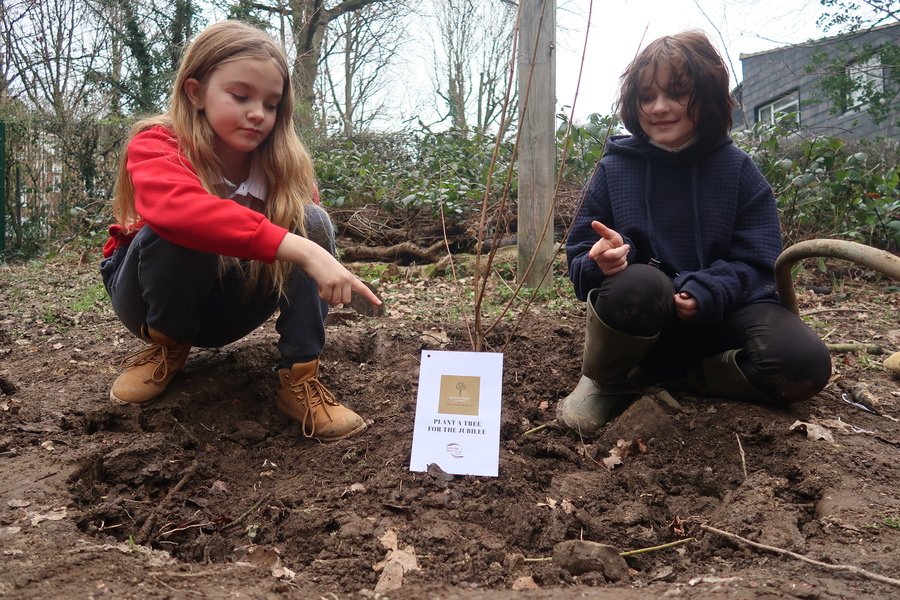 14th of March was the date this year for Commonwealth Day. A group of Year 6 children, accompanied by Ms. Carville and Penny, walked to the Town Hall. There on the steps, they recited this affirmation.
The Affirmation
We affirm that every person possesses unique worth and dignity. We affirm our respect for nature, and that we will be stewards of the earth by caring for every part of it, and for it as a whole. We affirm our belief in justice for everyone, and peace among peoples and nations. Joining together in kinship and affinity, in diversity and unity, as members of a worldwide family of nations, we build on shared inheritances. We cooperate with mutual respect and goodwill to deliver a common future for the good of all. Through Commonwealth connection we see each other, hear each other, learn from one another, and innovate to transform our communities, our nations and our world.
Response: We affirm our belief in the Commonwealth as a powerful influence for good in the world, and pledge ourselves to its service, now and for the future.
The children then watched the flag raising.
Inside, they were met by the Deputy Lieutenant of Kent who made a speech on behalf of Her Majesty The Queen. After, they were able to speak to the Deputy Lieutenant and enjoyed a glass of squash and some biscuits."
Platinum Jubilee Tree Planting
A group of Year 6 children visited Tunbridge Wells Common to help plant an oak tree in celebration of Her Majesty The Queen's Platinum Jubilee. The Mayor of Tunbridge Wells was present and Lady Colgrain, (Lord-Lieutenant of Kent, the County of Kent's official representative of the Queen.) The children got a chance to do a bit of digging too.
We were lucky to have a visit from one of our community
fire
fighters to explain to us the importance of
fire
safety
. He showed us some equipment
fire
fighters use, answered our questions and reminded us what to do if there is a
fire
.
On the 11th of November, a group of Year 6 children paid their respects at the Tunbridge Wells War Memorial for Armistice Day. On the walk they spoke about how the world would be such a different place if it were not for the brave people and animals that gave their lives for our country.
The cannons were fired and there was a two-minute silence. Following this, the Mayor of Tunbridge Wells spoke to the children about the different coloured poppies and their meanings.
They then met 'Frankie the Owl' and her handler. He spoke about the falconry used during the World Wars and how they are now being recognised for their service during the wars.
Diversity at Broadwater Down
At Broadwater Down, we have a diverse community of families. We asked all the children in the school where they had family from in the world and plotted all the countries on a map.
SSEIB Gold Certificate 2021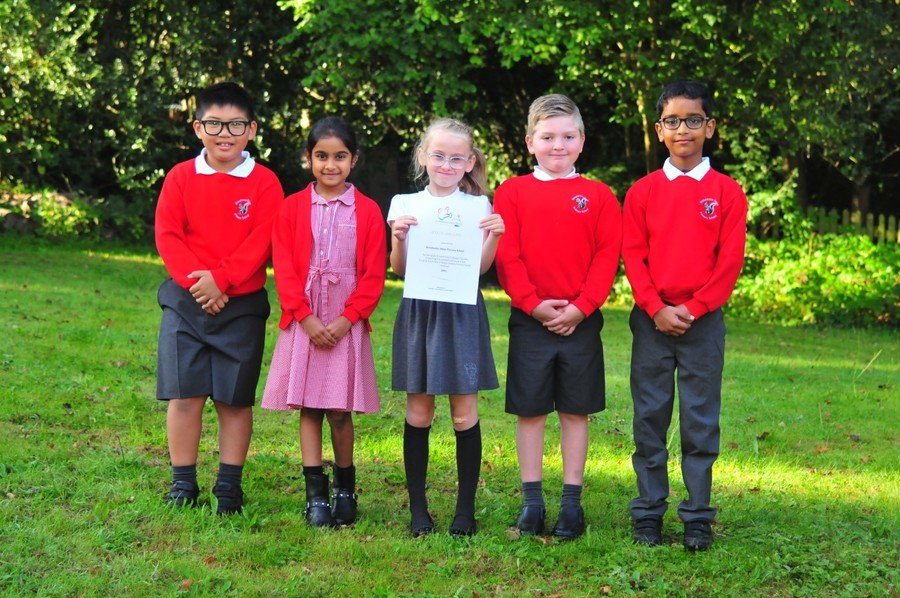 In 2019 - 2020 Broadwater Down achieved a silver gilt certificate in the South and South East In Bloom competition. During this past year, Broadwater Down has been working hard to make their entry for the current In Bloom competition even better! This involved travel surveys, getting a compost bin put in the top playground, and encouraging wildlife into our wooded area. All that hard work paid off and we have been presented with a gold certificate!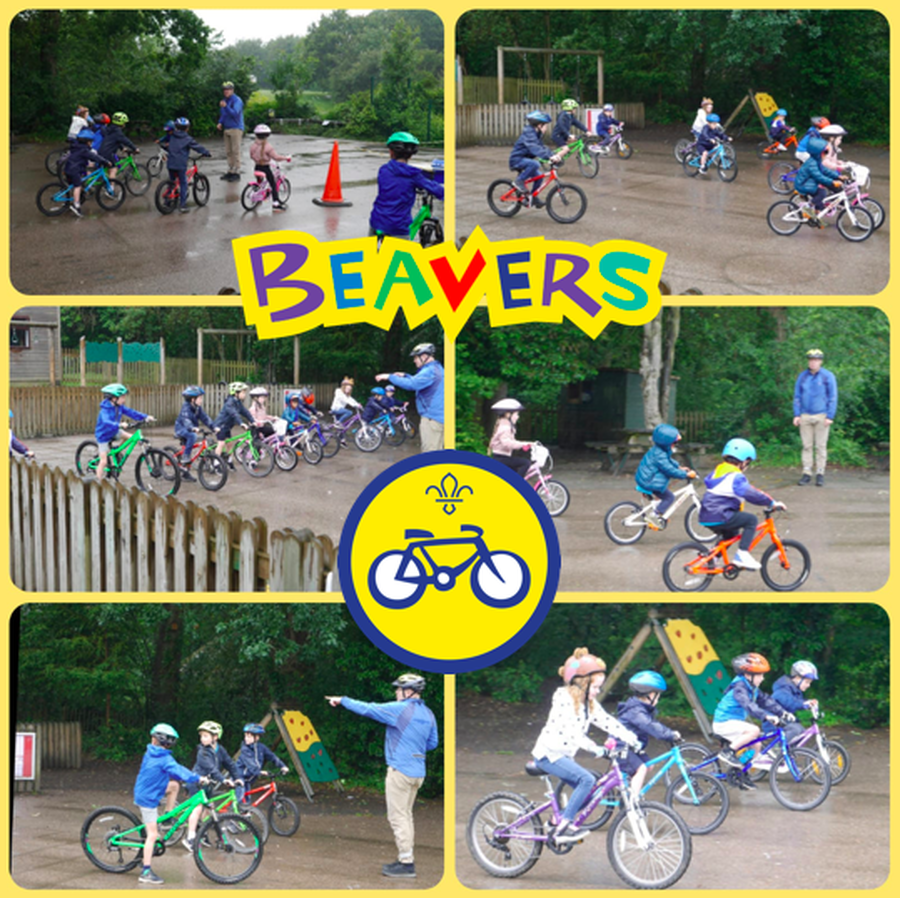 During the summer term, the local community Beaver group approached us about using our top playground to earn their cycling badges. We also offered them access to our wooded area to help them achieve their camp badges.
Well done Beavers!