At Broadwater Down Primary School we hold the following values dear to us:
COMMUNITY DIVERSITY EXCELLENCE
The Over and Above Club runs on a weekly basis and children are chosen who have gone 'over and above' with their learning, attitudes or behaviour. It celebrates excellence and 'being the best we can be'. Children enjoy a drink and a piece of cake whilst they talk to each other about their week and their learning.
Diversity at Broadwater Down
At Broadwater Down, we have a diverse community of families. We asked all the children in the school where they had family from in the world and plotted all the countries on a map.
Platinum Jubilee Tree Planting
A group of Year 6 children visited Tunbridge Wells Common to help plant an oak tree in celebration of Her Majesty The Queen's Platinum Jubilee. The Mayor of Tunbridge Wells was present and Lady Colgrain, (Lord-Lieutenant of Kent, the County of Kent's official representative of the Queen.) The children got a chance to do a bit of digging too.
14th of March was the date this year for Commonwealth Day. A group of Year 6 children, accompanied by Ms. Carville and Penny, walked to the Town Hall. There on the steps, they recited this affirmation.
The Affirmation
We affirm that every person possesses unique worth and dignity. We affirm our respect for nature, and that we will be stewards of the earth by caring for every part of it, and for it as a whole. We affirm our belief in justice for everyone, and peace among peoples and nations. Joining together in kinship and affinity, in diversity and unity, as members of a worldwide family of nations, we build on shared inheritances. We cooperate with mutual respect and goodwill to deliver a common future for the good of all. Through Commonwealth connection we see each other, hear each other, learn from one another, and innovate to transform our communities, our nations and our world.
Response: We affirm our belief in the Commonwealth as a powerful influence for good in the world, and pledge ourselves to its service, now and for the future.
The children then watched the flag raising.
Inside, they were met by the Deputy Lieutenant of Kent who made a speech on behalf of Her Majesty The Queen. After, they were able to speak to the Deputy Lieutenant and enjoyed a glass of squash and some biscuits."
SSEIB Gold Certificate 2021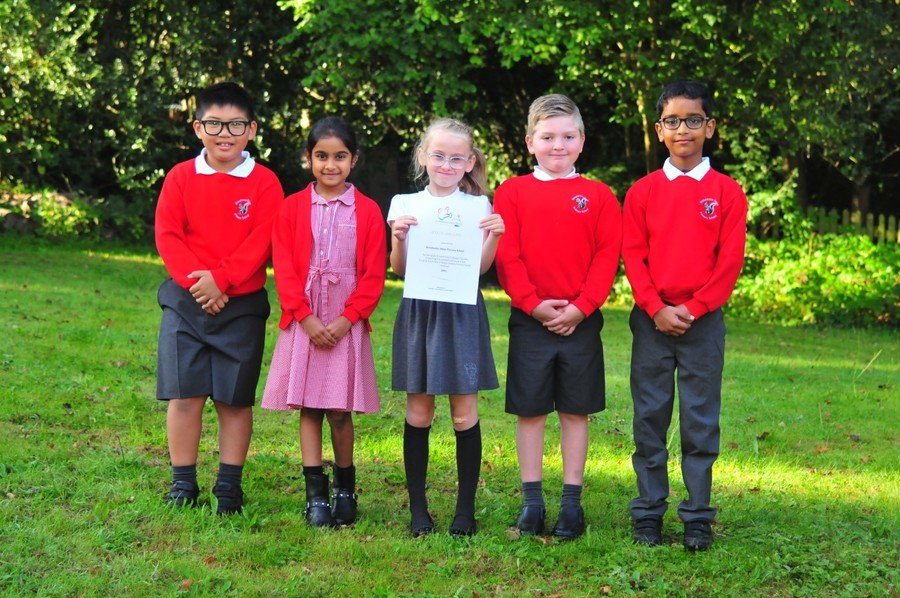 In 2019 - 2020 Broadwater Down achieved a silver gilt certificate in the South and South East In Bloom competition. During this past year, Broadwater Down has been working hard to make their entry for the current In Bloom competition even better! This involved travel surveys, getting a compost bin put in the top playground, and encouraging wildlife into our wooded area. All that hard work paid off and we have been presented with a gold certificate!
On the 11th of November, a group of Year 6 children paid their respects at the Tunbridge Wells War Memorial for Armistice Day. On the walk they spoke about how the world would be such a different place if it were not for the brave people and animals that gave their lives for our country.
The cannons were fired and there was a two-minute silence. Following this, the Mayor of Tunbridge Wells spoke to the children about the different coloured poppies and their meanings.
They then met 'Frankie the Owl' and her handler. He spoke about the falconry used during the World Wars and how they are now being recognised for their service during the wars.
During the summer term, the local community Beaver group approached us about using our top playground to earn their cycling badges. We also offered them access to our wooded area to help them achieve their camp badges.
Well done Beavers!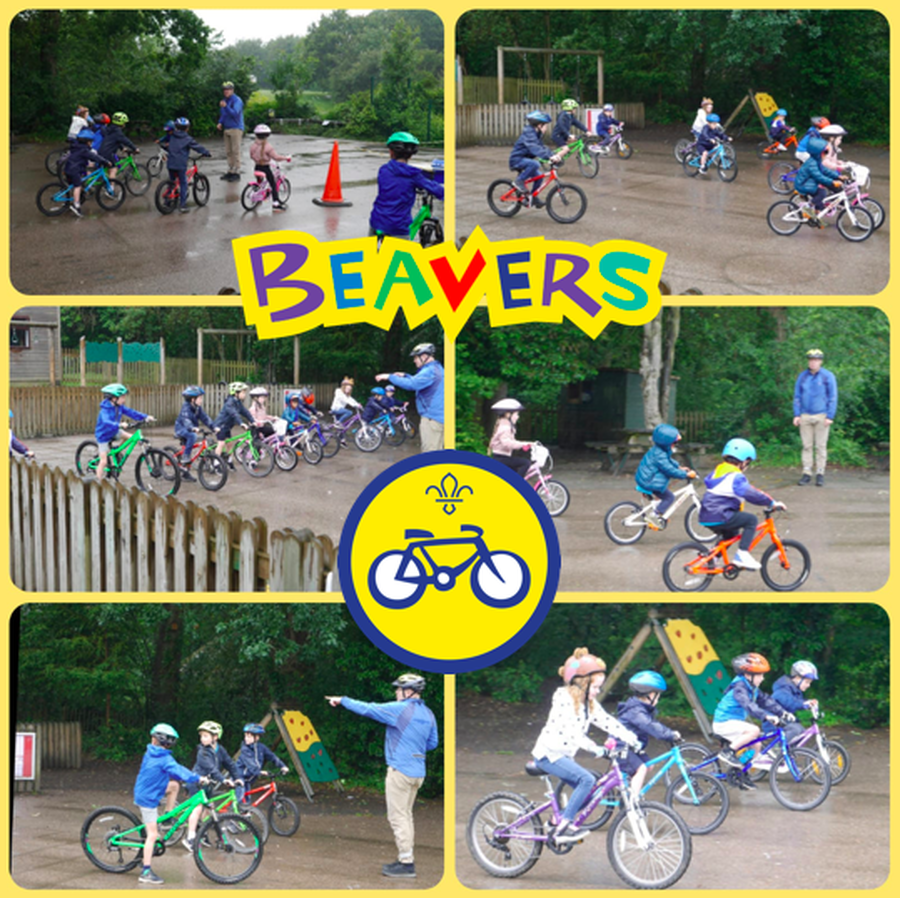 We were lucky to have a visit from one of our community
fire
fighters to explain to us the importance of
fire
safety
. He showed us some equipment
fire
fighters use, answered our questions and reminded us what to do if there is a
fire
.
Upper KS2 took part in a workshop this morning called Show Racism the Red Card.
Show Racism the Red Card works in schools and other educational settings throughout the UK. Classes took part in activities designed to educate young people and adults about the causes and the consequences of racism.
KS1 were incredibly lucky to get to meet this lovely lamb. They were all able, if they wished to, stroke the lamb and ask questions about lambs and the farm that it came from.
Six Principles Of Nurture
In PSHE and assembly, we have been looking at the six principles of nurture and how these can affect our learning.
Autumn Colours Photography Competition
Mr Rogers set up a photography competition to take a photo of "Autumn Colours" within our community. 22 children entered with over 55 photos entered in total. Mrs Harris and Mr Rogers had a tough time picking winners out of such beautiful photos. Well done to everyone who entered.
For Armistice Day assembly , we had a minute silence and spoke about the brave people who we remember across Britain and the Commonwealth who help protect us, our communities and our country.
Year 6 (with the help of Penny) have been weaving poppies to wear. They have been learning about why the poppy is the flower of remembrance in this country and how in other countries they have other flowers for commemoration.
Year 5 Police Cadets First Aid Training
Year 5 have been continuing Police Cadets. This week they got to take part in first aid training. They looked at the importance of the recovery position, had a go at bandaging each other and practiced CPR. The children were also given a mini medic first aid book each.
We had a visit from Cecilia from The National Literacy Trust.
She visited Year 4, 5 & 6. She asked the children what books they had been reading, and why they thought reading was important.
The children spoke about how it helps us to learn, about how when we pick up a book we can travel anywhere and stretch our imagination. How we can learn about other cultures, celebrate their stories and differences.
Cecelia then read two poems, one was about friendship and how important it is to do kind things for people in our lives. The other was about encouraging people to remember how special they are.
A big thank you to Cecilia for visiting us!
Royal Tunbridge Wells In Bloom Silver Gilt
We are delighted to announce that Broadwater Down Primary School were awarded a Silver Gilt for our entry to the Tunbridge Wells in Bloom competition.
Mr Rogers, Penny and a small group of children from Year 4 walked up to the Assembly Halls for a prize giving ceremony. We entered the competition as part of our learning outcome in the Summer term. We wanted to transform our Year 3 outdoor space into a garden inspired by the Chelsea Flower Show. Our aim was to create a gorgeous space that is colourful, relaxing and good for birds, bees and butterflies.
Year 5 had a visit from the Kent Police today. They are lucky to be taking part in a 9 week training session for Police Cadets. They all received a Kent Police baseball cap, hi vis jacket, and notebook. In the first session they learnt how to parade by lining up in height order and the distance they need to stand apart. They will be discussing ideas in future sessions, for educating and improving social action within school and the local community.